Core Connect is an
AS/2
server built from the ground up for the cloud and for ease of initial setup and later maintenance. It takes advantage of modern cloud capabilities and web technology to provide a cost effective, fast, and easy to use experience.
Why Core Connect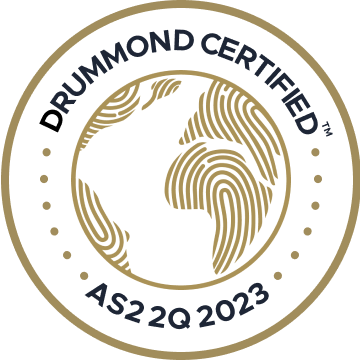 Built from the ground up to support the actual daily needs of a GDSN data pool and their partners, with the GS1 operators who know the business as key players.
Highly scalable, meaning the platform uses more resources when it needs them and releases them again when done. That means it can handle peaks without overprovisioning, keeping costs down.
Highly available, using Kubernetes and cloud technology to minimize downtime.
Easy to work with; this is not a full-fledged integration platform that can do "anything", and that means it is better at doing AS/2. The user interface is tailored for the task at hand.
Extremely good support for diagnostics when there are problems; the system can literally provide a network trace of the traffic if needed, providing insight into what goes wrong when there are problems, for example when onboarding a new partner.
Task-driven; the system creates tasks for problems and future challenges (such as certificates about to expire), helping the administrator to see what needs to be done with a glance.
Programmable and easy to integrate with internal applications using a modern REST API. Everything that can be done from the user interface is also supported by the API.
Cloud native, taking advantage of cloud technology everywhere (as opposed to some other, older systems ported to the cloud). We can also support ground operations on physical machines, but the main target platform is Azure.
Certified by Drummond Group, full-featured and compliant.
Technology
Core Connect can run on premises, but was designed from the ground up for the cloud. Specifically, it targets Kubernetes, which provides many of the killer features.
The application consist of three main components: receiver, rest server and sender. They all scale individually. The receiver and rest server scale based on load. If there are many inbound AS/2 messages, the receiver will scale out and add additional instances to keep up. If there are many concurrent REST requests, the rest server will scale out in the same way. Finally, the sender scales back based on the backlog of outbound messages. It can scale to zero when there is no traffic and scales up to the configured limit when needed. In essence the system has a very low standby cost and spins up automatically when needed in response to inbound or outbound traffic.
Core Connect uses Quarkus and compiles to native code. That means it starts in a flash, so Kubernetes can scale out and add new instances at warp speed. They spin up and start working in seconds. Furthermore, Core Connect has a very low memory footprint compared to a regular Java application. It typically needs a tenth of what a comparable regular Java application would use. That means higher density and lower cost, as well as better performance.
Kubernetes (and the underlying cloud) provides load balancers that route traffic to healthy instances. Connect has health probes for readiness and liveness. Kubernetes will automatically restart broken instances and will spin up new, healthy ones when needed. This provides very high uptime. In fact, the system is usually up and responsive even when a new version is deployed.
Core Connect has a custom HTTP layer, which means it has control over the low-level network traffic. That allows it to safely record network traces from the application in production. Having the network traffic is a real killer for diagnosing problems with a new partner.
Core Connect stores all meta-data in a searchable relational database, but the messages (original business messages, wire messages and network traces) are stored in efficient cost-effective blob storage. This provides the best of both worlds.
The user interface is developed in Angular and is designed specifically for AS/2. Connect proactively creates administrative tasks when it finds something that needs to be fixed, for example a partner certificate about to expire. Connect can also auto-connect to another Connect instance, exchanging certificates and configuration safely and without human mistakes.
Connect supports on-line certificate replacement – simply add new partner certificates and/or local party keystores. Connect will start using them and will phase out the old certificates automatically.
Everything that can be done from the user interface is also supported by the REST API. This allows close integration with backend systems. Connect supports push and pull for message delivery and notifications. The REST API and the user interface support single sign-on with OpenID/OAuth. Use your own corporate login.
We know we have a winner. Want to know more? Please let us know.
Credits
Core Connect includes software developed by
The Apache Software Foundation
. Specifically, the AS/2 engine is rooted in Apache Camel and Apache James. On top of that, there are many open-source components used as part of the product, most prominently Quarkus as the core backend framework and Angular for the frontend.